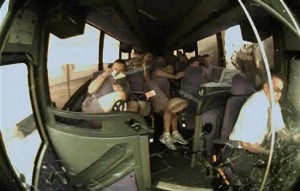 This is a frame from the video camera inside the bus, showing that the collision launched unbelted passengers out of their seats. The bus driver endangered the life of every person on the bus when he swerved out of his lane.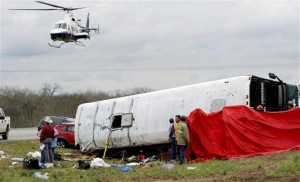 There is, unfortunately, poor oversight of commercial bus operators. Anyone can start a bus company and even unlicensed operators go years without detection.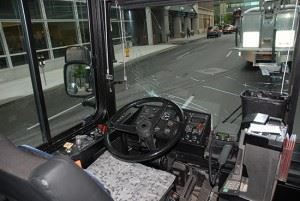 As the commercial bus industry has grown, more drivers have been needed and companies have met this demand by hiring unqualified drivers. In some cases, even minimum qualifications are overlooked, particularly for part-time drivers.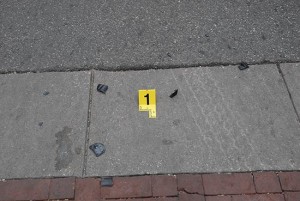 Congress failed to pass the Motor Coach Enhanced Safety Act of 2011 [CS. 2326 110th].
When the windshield of the bus hit the woman's head, both her skull and the windshield cracked. The driver did not slow or stop the bus even after this giant crack appeared directly in front of him.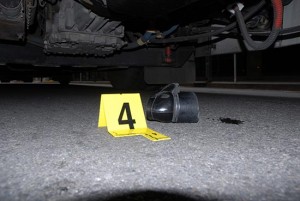 Part of the injured woman's shoe was left where she was hit – in the crosswalk.
The rest of the injured woman's shoe ended up next to her under the bus.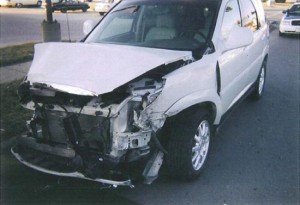 The DART bus tore the front end off of our client's SUV.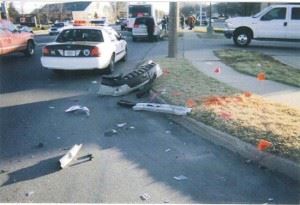 This photo shows some of the parts ripped off of our client's car and the DART bus in the background.