"We Wrote the Book!"
Iowa Pleading, Causes of Action and Defenses
The Author
George A. LaMarca is a highly experienced litigator in both personal injury and business tort litigation. He is also a well-known and respected legal author. He has made notable contributions to many legal periodicals, law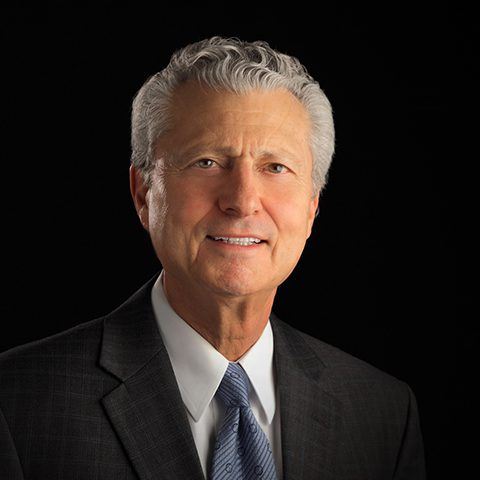 reviews, medical periodicals and scientific treatises. This book reflects his many years of experience as a board certified civil trial lawyer in Iowa. While Mr. LaMarca was the principal author, nearly all the lawyers at LaMarca Law Group, P.C. have contributed ideas, research and forms to make this a comprehensive and definitive work that has brought wide acclaim from Iowa litigators.
Mr. LaMarca's extensive litigation practice is reflected by his board certifications with the National Board of Trial Advocacy and the American Board of Professional Liability Attorneys. His litigation practice has included aviation, personal injury, business torts, construction cases, and a variety of general negligence and contract actions. His cases have been the subject of numerous newspaper and television reports. He is an invited contributor to the legal anthology The Trial Masters, published by Prentice Hall.
The Book
Determining the proper causes of action, affirmative defenses and the required pleading language are essential elements of any litigation matter. This comprehensive book is designed to give the litigator information and strategies that save time and win cases. For over 200 causes of action and defenses, it contains a combined analysis of Iowa case law, Iowa Code and Rules of Procedure, together with practice pointers and forms for these actions and defenses. Federal and other state cases are cited when required for a broader understanding of a cause of action or defense.
It is the only book of its kind specifically tailored to Iowa pleading, causes of action and defenses.
All revenue from the sale of this book goes to support the public affairs efforts of the Iowa Association for Justice.
For more information, and to order your copy, please contact:
Iowa Association for Justice
515.280.7366
Read about our other publications for attorneys in Iowa and across the United States.
Endorsements
It is tempting to recite a pleading or series of defenses from memory or experience, but I find the better course is to consciously review all of the potential causes of action and defenses in a systematic approach. Iowa Pleading Causes of Action and Defenses has simplified the process and helped us build solid foundations for our client cases.
Robert M. Livingston
Stuart Tinley Law Firm
Council Bluffs, IA
*****
George LaMarca's book, Iowa Pleading, Causes of Action and Defenses, is an invaluable resource! It's an essential part of my arsenal; it gives me the intellectual fire power I need to achieve the results clients expect.
John Fatino
Whitfield & Eddy, P.L.C.
Des Moines, Iowa
*****
I simply wanted to let you know how thorough I found this book to be. This work certainly transcends the typical "form book" treatment found in most services of this type, and the content is also tantamount to a litigation practice manual, with its concise references to related substantive and procedural rules and doctrines. It is one of the very best sources of its type I have seen in my 30 plus years of civil litigation practice. Congratulations on a job well done.
Denny M. Dennis
Bradshaw, Fowler, Proctor & Fairgrave, P.C.
Des Moines, Iowa
*****
Dear Colleagues:
I want to express my personal endorsement for a trial practice tool that every Iowa civil trial attorney should have on their desk. The book, entitled Iowa Pleading, Causes of Action and Defenses, is first and foremost an excellent pleading resource that provides the practitioner with sample pleadings for a comprehensive list of the various Iowa causes of action and defenses. What really sets it apart and distinguishes it from other typical pleading form books, however, is the invaluable practice notes, leading case law, and a practice checklist that is presented with the various pleading samples and topics covered. Its author, George A. LaMarca, an experienced trial attorney, has designed the book with the practitioner in mind, supplying everything that you need to plead your client's case in a single, easy-to-use source. In my practice, it has greatly reduced the time-consuming process of searching several sources while preparing my client's lawsuit.
I recommend Iowa Pleading, Causes of Action and Defenses to all Iowa trial attorneys no matter how long you have been in practice. It sits prominently on my desk and I grab for it before I plead any case. I can state unequivocally that it has enhanced my pleadings practice and was worth every penny that it cost.
Bruce L. Cook
Cook & Brown, P.L.C.